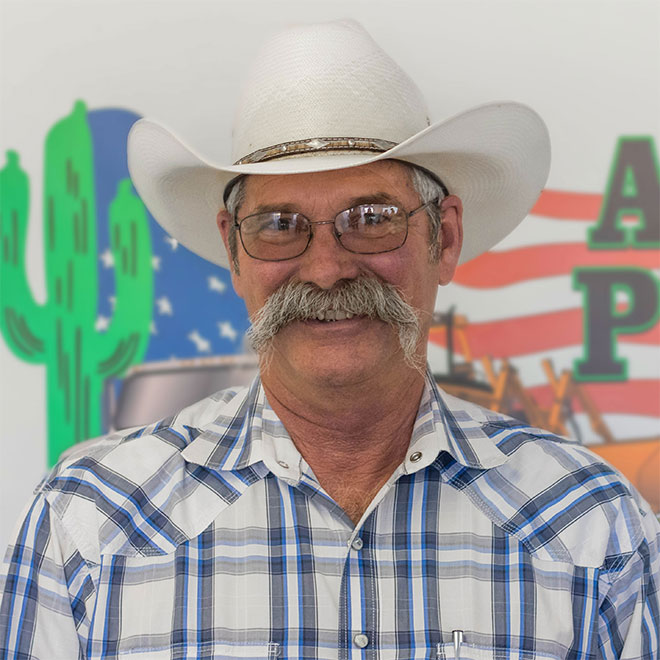 Driver Compliance Manager
Although Neil went to Kansas State University and Hays State Kansas for mechanical engineering he has done everything but, including farming in Kansas and managing a saw mill in Colorado.
Neil came to us 30 years ago but has been involved in the trucking industry for 36 years at present.
Neil was a natural for the lowbed and quickly gained extensive knowledge of pipeline equipment and because of this and a very understanding wife, has been summoned on virtually every around the clock emergency situation for the first 20 years of employment. And has done this with no citations.
In 2007, Neil was recognized by the State of California National Safety Council as driver of the year to represent the state of California at the National Joseph M. Kaplan Safe Driver Awards in Chicago representing the best of the best in the nation.
In 2007, because of more and more federal and state carrier compliance laws and regulations, Neil was moved into the office to handle the ever increasing workload.
His aim is to keep Arizona Pipeline in compliance and is doing so.