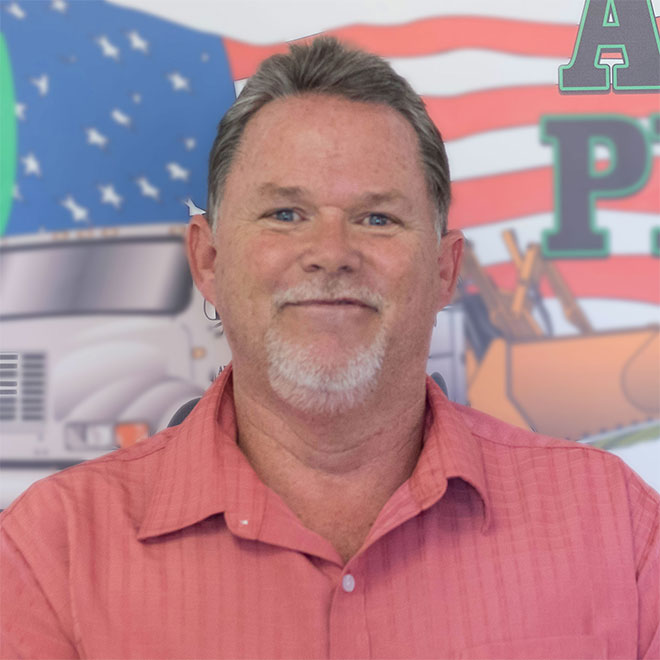 Glen Gray started working for Arizona Pipeline in 2009 when they reopened the Northern Nevada Division. Glen started off as a Superintendent and moved up to Division Manager in 2012. Glen started working at his grandfather's upholstery shop at the age of 14 and became a journeyman upholsterer and at the age of 25, decided to move to Reno for a change in his career. (Still does it on the side when the opportunity allows). Started in the construction field in 1989 working for a utility company and was given the opportunity to go in on weekends to learn how to operate backhoes, loaders & dozers. Glen was then promoted to Operator Foreman, then Superintendent running jobs & placing telephone fiber for AT&T, large water and sewer jobs in the State of Nevada. In 2003, started working for another utility construction company as a Superintendent overseeing many crews doing work for AT&T, NVEnergy (Power & Gas) and Charter Communications.
Glen has been married for 30 years to Tina and has raised 5 grandchildren. He enjoys boating & camping with the family every chance he gets.
The foundation for the success of this division is safety, quality & customer satisfaction.